THERES NO PLACE LIKE HOME
A Social Practice Art Project
Pauline Beatrice Goggin
Artist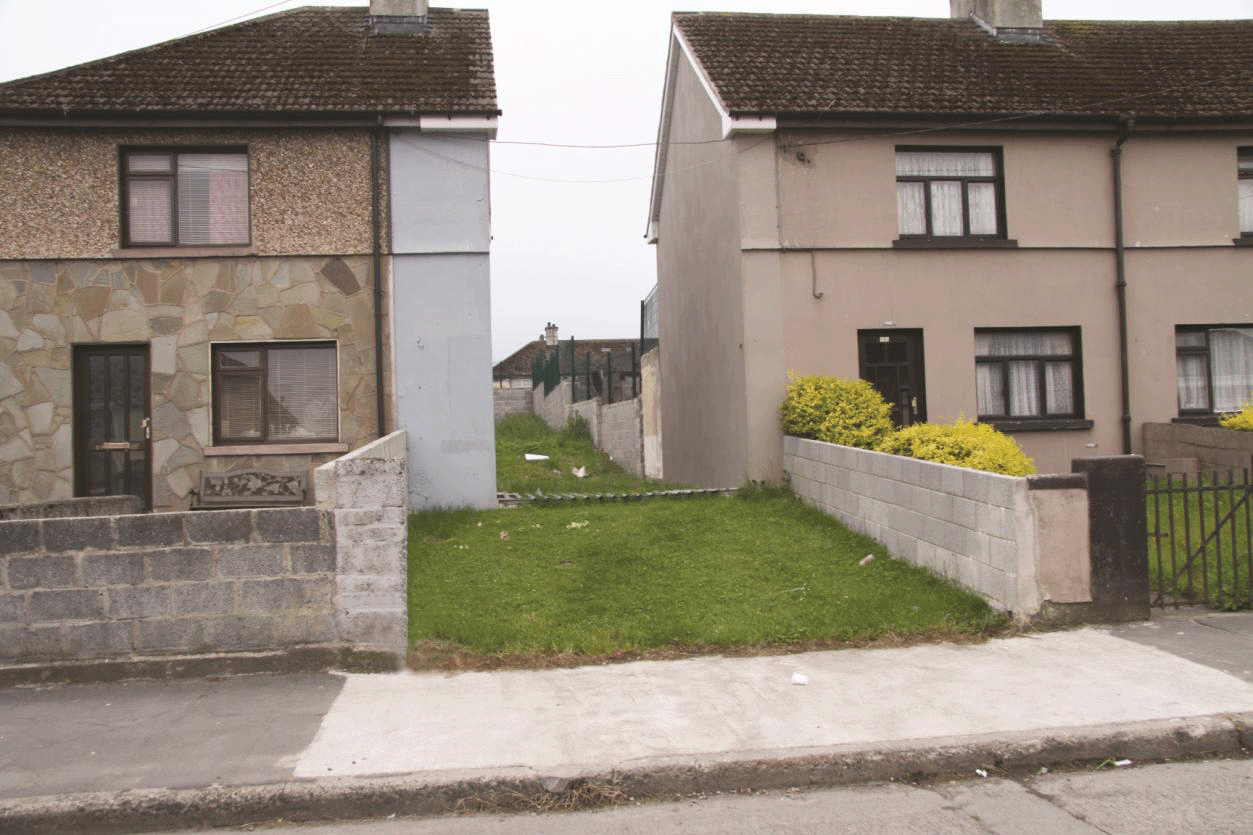 ​ Site of No.99, St Munchin's Street, St.Mary's Park, Limerick, Ireland. June, 2012
In the light of the recent Regeneration Project in Limerick city, and from reflections on previous "regeneration" projects, within the island parish of St. Mary's, I have initiated a series of interventions, beginning with a screening of The Wizard of Oz in St. Mary's school hall, allowing the symbolism contained in the film to open a conversation about displacement, migration, memory, loss and Identity with people whohave had experiences in common within this geographical location.
The resulting meetings and activities with an invited community of interest were based in and around the island territory in the heart of Limerick. Interventions which ranged from the film screening and afternoon tea, to an exploration of the island by boat and by foot, have awakened memories, experiences, past identity, stories of displacement and re-location, the effects of which, are still being felt today. One such memory included Castle Barracks, a corporation housing scheme which was located within the derilect King John's Castle Keep, from 1932 until its demolition and erasure in 1989 to facilitate development of what has become a major local tourist attraction.
The video below gives a flavour of the conversations and also a view of an old soloution being brought to bear in another social housing development in St Mary's Park. The image at the top of this page shows how houses are being cut out of terraces as the older generation fade away, without the tenency passing to the next generation of family members.
INTRODUCTION
There's No Place Like Home Social Practice Project